Summer's End Festival
37th Anniversary
Rossville, Indiana
2020 FESTIVAL HAS BEEN CANCELLED
If the kids around Rossville have returned to school and the summer is rapidly giving way to fall colors – it must surely be "Summer's End Festival" time.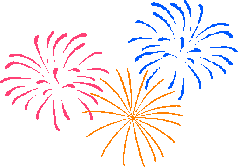 Each year Rossville celebrates the end of Summer with a festival.  It takes place the fourth full weekend in August.  Some of the many events include a car and bike show, golf tournament, fireworks, music, performances on the main stage, street fair, parade, queen, little miss and mister contest, Hornet Hustle 5K Walk/Run, lots of food, and town wide garage sales.  See the Summer's End Festival Schedule for more details.  Friendships and family ties are renewed each year as several class and family reunions are held during this busy weekend.
All day parking at the town park is available for $5.00.  Only service animals are allowed.  Pedestrian traffic only permitted in the town park with the exception of handicapped devices.
Families and out of town visitors have made the Summer's End Festival a part of their end of the summer plans. As our town motto states – "Rossville is a place where you feel at home." Come home and see what all the excitement is about.
If you would like to volunteer or have questions, call the Rossville Town Hall at (765) 379-2645 or email rossville@geetel.net